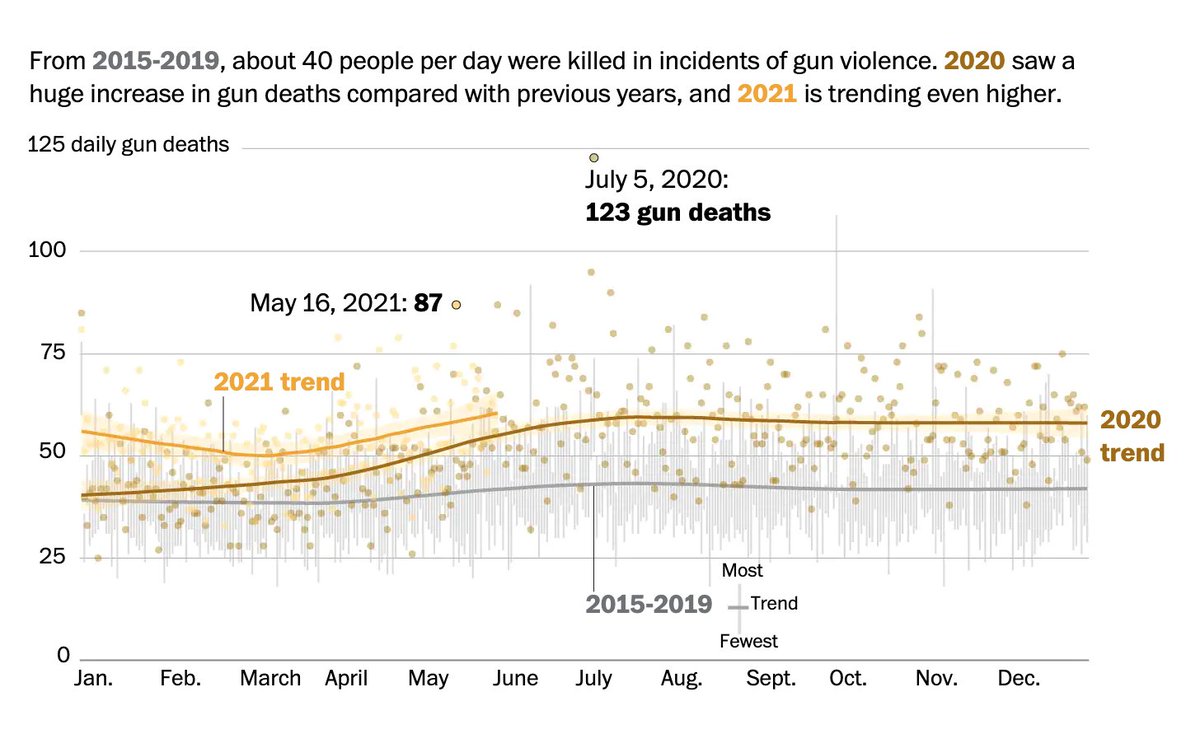 Through the first five months of 2021, gunfire killed more than 8,100 people in the United States, about 54 lives lost per day, according to a Washington Post analysis of data from the Gun Violence Archive, a nonprofit research organization. That's 14 more deaths per day than the average toll during the same period of the previous six years.
Fear does strange things to us. It causes all kinds of responses from the instinctual "fight or flight" impulse to making rash decisions. Instead of making rash and rushed decisions, we sometimes need to take a few seconds to assess the situation facing us. That few seconds allows us to cool our jets and make rational, fact-based decisions as opposed to knee-jerk reactions. We must remember that fear can sometimes be False Energy Appearing Real.
We all watch the news and see the reports on crime increasing. However, it's not just a wealthy neighborhood issue as some in Buckhead think. That same negative energy is felt outside of Atlanta, including my area in Henry County. So, I hate to disappoint you Buckhead residents who think you're the target. However, you are not special. Crime is on the rise everywhere.
This isn't something that just happened either. This is just my personal view, but the crime we're seeing now was seeded generations ago. There are kids, even young adults now, who grew up in crime infested areas that were neglected by society. These kids have spent their entire lives living in a negative environment where nobody cared about them or what they did. Instead of tackling difficult problems when they were small, we allowed them to fester and grow into the larger, uncontainable issues that we face now.
The problem is what I refer to as a lack of "home training". Now, "home training" isn't just about discipline and guidance from your parents at home. That also takes into account the environment where you lived and grew up. We stopped teaching people how to effectively work through emotions and strife. Instead of being able to reason through difficult problems, the easy solution now is to fight or shoot it out instead.
This is a snapshot of the first page of the Last 72 Hours report from the Gun Violence Archive website.
There's a list of 25 most recent incidents of gun violence in America. At 25 per page, the last 72 hour report goes on for 13 pages. When I looked a few days ago, it was 18 pages in length covering all the weekend shootings.
People want to dismiss the gun aspect of this violence, but you cannot separate the gun from gun violence. The last estimate I saw reported almost 400 million guns in circulation in America. We don't have that many people living here even if you include every single undocumented person in the tally. Add the fact that here in Atlanta alone, Atlanta Police Department has received reports of more than 800 guns stolen from cars in Atlanta this year, and you have a recipe for gun violence.
Instead of trying to separate, wall yourself off, and pretend to make yourself safe, the residents of Buckhead, Atlanta, and America in general need to roll up their sleeves and do the work necessary to make life safer here. The first step is to admit that the NRA and gun industry has played people for fools and used F.E.A.R. to profit from gun sales. After admitting America has a gun problem, then we need to break that addiction and treat gun violence for the disease it is.
There are several steps that can be done to do this. We can remove unnecessary guns from circulation. We can teach people to respect guns for the deadly weapons they are and do more to secure them to keep them off the streets. We can and should institute mandatory safety training for gun owners to ensure people understand the great responsibility that comes with owning guns.
Away from guns, we can do more towards the healthcare aspect as well. We need to formulate a thorough mental health care system to help those who need the help but are unable to do it themselves. We need to do a better job with the "home training" aspect too. Teach kids and adults how to work through emotions and find reasonable solutions that don't involve or use violence. I'm sure others can come up with more, as there are many things that can be done to reduce violent crime in America.
So, Buckhead, I know I'm picking on you, but it's out of love. Running away doesn't solve problems, it only creates more. Having your own city sounds good until you realize that you have to run your own city-wide departments yourself. Even after you create that imaginary boundary on maps, that doesn't make crime go away. It simply adds another layer of government and taxes which you'll eventually fuss about anyway. So, just roll up your sleeves and work with everyone else in the area to find solutions to the violence WE ARE all suffering through. You're not as special as you think you are.