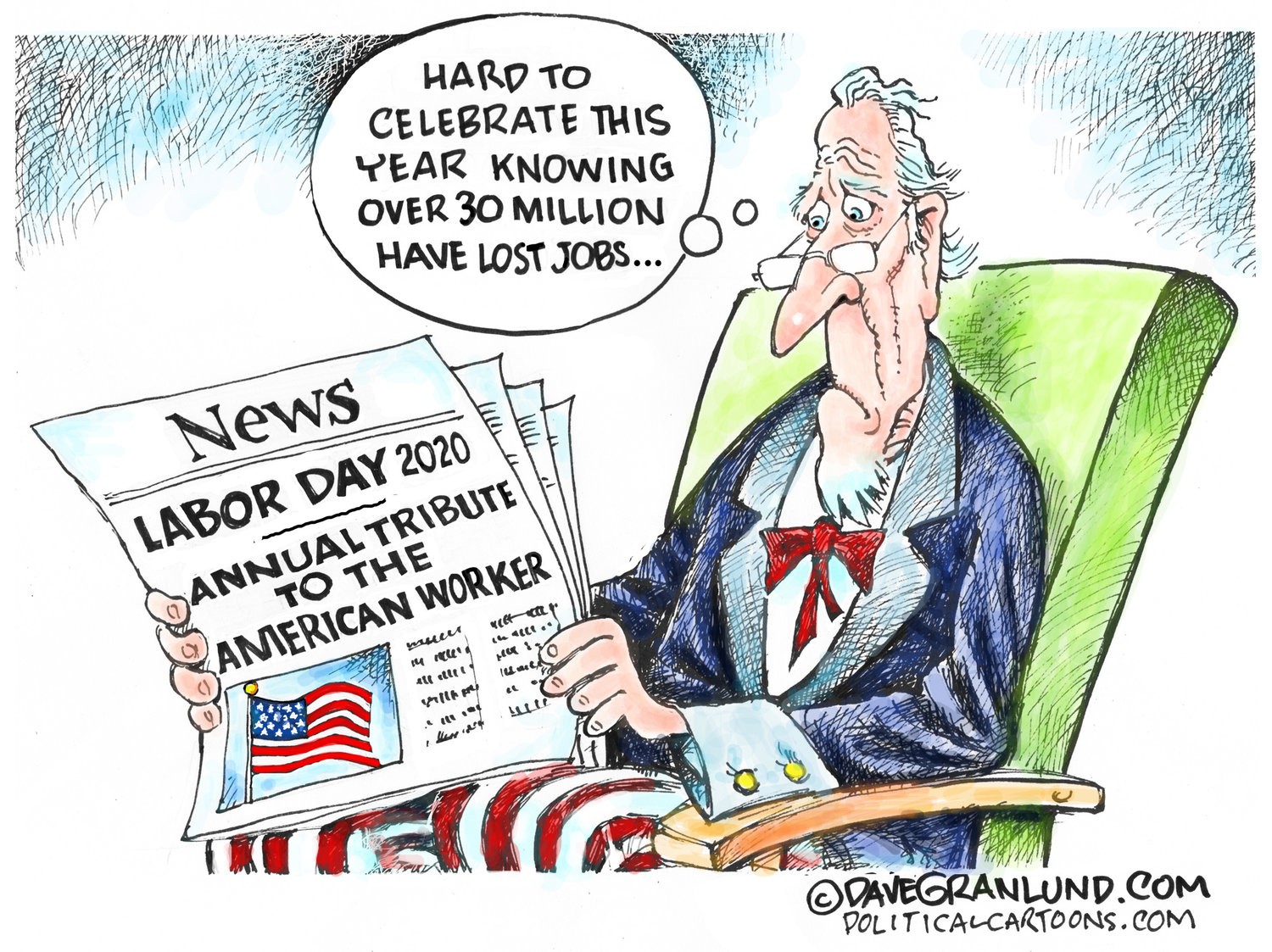 Just like the year 2020 has been so far, Labor Day isn't a "happy" day either. While the real-life Fantasy Island host, Donald Trump, tries to paint a rosy picture,
Reality tells an entirely different story.
The truth about job growth is that the sitting president has very little to do with creating jobs outside of filling federal job vacancies. Job growth or loss is dictated by the private sector and the decisions made in corporate boardrooms across the world.
That said, there's a cottage industry built upon the notion that a president is responsible for jobs in his term. In reality, decisions made during one term will determine the direction of the country years after those decisions are made. For example, the job growth in his term that Trump tries to take credit for is due to decisions made by Obama in 2009-2010 to dig the country out of a recession.  If you want to take credit for job growth, then you also are credited with job loss.
Compared to recent administrations, the Trump group is the only administration with negative job growth. While it's tempting to blame him based on his personal past history of destroying jobs, it's not entirely Trump's fault.  Trump did create the environment for the massive loss in employment with his abject failure of dealing with CoVID-19, but he didn't directly order employers to fire tens of millions of employees.
If Trump loses in November, he will have the distinction of having more job loss in his term than job gains.  In fact, you have to go all the way back to Herbert Hoover to find the previous president with that distinction.
This could have all been avoided with long-term strategic planning by the government. We've seen America cycle through employment eras before, and that's what we're seeing now. The 1800s saw America's labor centered in agriculture. The 1900s gave us a change from agriculture to manufacturing. The 2000s will see us switching over from manufacturing to service based jobs. Planning effectively helps to smooth out the transition period.
Labor, like America itself, is dynamic and constantly changing to best fit into the current world environment. As we celebrate Labor Day and shift into fall season, let's not forget how we got to where we are whether good or bad. I'm not feeling like this particular Labor Day is a "happy" occasion, so I will simply say thanks to all those who labor tirelessly to benefit us all.
Thanks to ALL of the essential workers, even those who do not get the commiserate essential worker pay or benefits. This year helped to show who we honestly rely on to keep things moving when our backs are against a wall.  I offer condolences to the family and friends of the workers who died this year trying to keep us all alive and well. Their sacrifices do not go unnoticed.
Last, but not least, to all my fellow Americans, let us labor to ensure that the angry minority does not shred the great country that we have all worked on building. We are all better when we work together, and there's no one specific group that is superior to any other. Enjoy your Labor Day holiday. It was paid for by the blood, sweat, and tears of generations before.