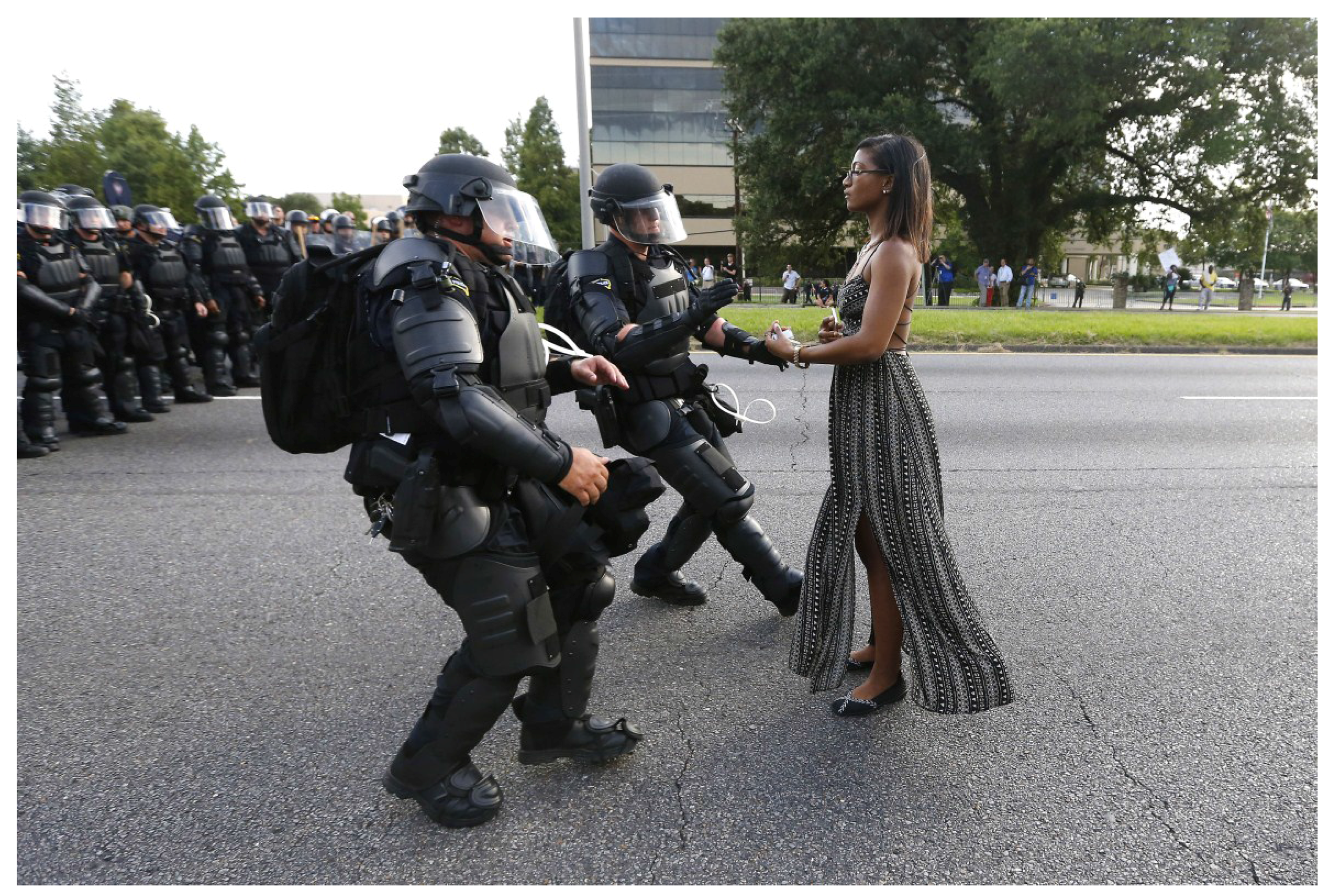 Folks who know me will attest that I try to avoid posting anything here that may touch on my 9-5 work. It's not that I am ashamed of what I do, but it's more about trying to avoid any appearance of impropriety or a breach of integrity on my part. I cannot do my job if my integrity is questionable.
However, I'm going to do this one because I feel there is a vast need for a public discussion on police use of force policy and training. I feel it is a great disservice to all of America that use of force isn't better explained or even discussed in detail for high profile cases.
This post began as an attempt to explain why I thought the officers in the Rayshard Brooks case were not brought up on charges, but I could not find a pathway to finish that post without going into detail over use of force policy and decision making. I try to avoid writing long posts because I think many people lose interest in a subject after a while, and a long post is akin to sitting through 8 hours of a PowerPoint presentation.
So, after several failed attempts, I decided to change direction and just open a discussion on use of force itself. I found a helpful list of court cases that have shaped use of force policy at Police1, a website that's designed to give officers the information and resources to do their jobs effectively.
Of the cases listed above, there are two which are most often applicable to the cases that make the news, and that's likely why they are the first two listed in that article. The article doesn't go into great detail on the cases, but Graham v Connor and Tennessee v Garner are very important cases.
• Graham v Connor established that force used by an officer must be both reasonable and necessary at the moment force is applied.

• Tennessee v Garner set a limit on using deadly force on a fleeing suspect. The fleeing suspect has to be an immediate threat to the officer or the surrounding public in order for deadly force to be authorized.
Officers are equipped with "less lethal" equipment for use of force purposes. Those items will sometimes include oleoresin capsicum (OC) spray, collapsible straight baton (CSB), or an electronic control weapon (ECW)/taser.
For the record, I have been exposed to OC which required me to be sprayed in the face and complete training exercises. Prior to working in law enforcement, I was an unwilling recipient of OC spray because of some idiots trying to crash a party which led to officers on scene spraying the entire crowd. It is not a pleasant experience no matter what, and it's something you never forget. I have also been tased, and while it's a very unpleasant experience, I will take a taser shot over OC spray anytime.
The label "less lethal" is somewhat misleading in that it gives the appearance that those forms of force, when applied, are not deadly. Any one of the equipment described above can indeed be applied in lethal form if the circumstances line up. OC spraying someone with breathing or allergy problems could have deadly consequences. A baton shot to the head is defined as deadly force. Tasers can cause heart problems with people with medical issues as well.
In addition, a combative suspect who somehow gets his hands on any less lethal equipment can be considered a threat. If that suspect can manage to incapacitate the officer with a less lethal item, then that allows the suspect to access anything else the officer has on him including the officer's gun. This is why I believe the officers involved in the death of Brooks were not going to be prosecuted.
At no point in time did the Atlanta police chief, the mayor, or even the Fulton County DA attempt to explain use of force to the general public in an easy to understand form. Transparency should require a clear explanation of policy and law to the public so we all can understand the situation. Elected leaders owe that much to the people who they represent to be able to explain things when they happen. It's just my opinion, but I believe we don't see many explanations for two reasons. They either don't understand use of force policy and law, or they're afraid of facing people who disagree with what occurred.
There will always be disagreement because use of force is very subjective. It's based on human perception, and we all perceive things differently based on our experiences and knowledge. This fact makes it difficult, but not impossible, to prosecute officers for excessive force. There will always be people who will justify excessive force as well as there will be people who will see appropriate force as excessive.
This will be a kind of ask me anything thread too. As I've found out over the years, you can ask "what if" questions until you're blue in the face, and you will still not over every situation an officer can face. I'll do my best to answer any questions you have, so don't feel that a question is dumb and not ask it.