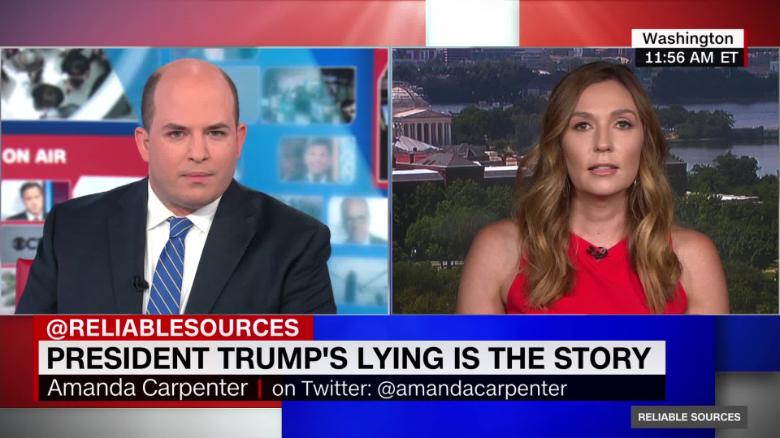 There's a storm brewing just over the horizon.  I'm not talking about a weather related storm.  I'm talking about the decision America makes on its future beyond November 2020.
I've written and rewritten this several times because I keep seeing and reading things that trouble me intensely.  I don't think we're there yet as a country, but I see America lumbering towards the point of no return on constitutional order.  Right now, I don't think people truly grasp how bad things are.
For starters, we are have a president who has spent too much time trying to explain his way into making a very bad lie into something truthful.  Yes, I'm talking about Hurricane Dorian hitting Alabama.  This is a narcissist at work for everyone to witness.  Instead of offering a believable mea culpa saying that he was remembering information that was outdated at the time(s) he repeated it, he keeps on digging that hole exposing his obvious disconnect with the truth.  His followers will undoubtedly believe him as they are trained to do.  They are better trained than performing circus animals.  Meanwhile, people with active synapses are wondering why he's chosen this hill to lie on.
The problem is that it's not just this one lie.  It is a pattern of lies.  His current Press Secretary was recently caught in an obvious lie while trying to attack the Washington Post.  In an op-ed for the Washington Times, Grisham accused the Washington Post of not covering Trump's DMZ visit by, get this, linking to a report from the Washington Post regarding the Trump-Kim meeting.  In what kind of world does that make sense?
It's not just recent lies either.  There were the lies told to Senate committees during confirmation hearings by Trump appointees.  There were the lies told by other members of the administration to Congressional committees during numerous hearings.  If you remember, Mueller expressed his thoughts that Trump's written answers were not truthful.
It's apparent that this lying is coming from directions at the top.  We've seen federal employees offering lies to cover for Trump this week alone with the Alabama lie.  Cohen told us about Trump's way of ordering people to lie as well.
If these people are willing to lie about insignificant and meaningless crap, then what about issues involving national security or other major concerns?  We've endured three years of lie after lie after lie, and Congress has refused to hold up to its Constitutional duty as a co-equal branch of governance responsible for oversight.
For those seeking impeachment, I believe that ship has sailed with nobody aboard.  There are major areas where Trump could have been impeached, but the House made a major error, in my honest opinion, in not calling out those areas in the time when they should have acted.  There's evidence of emoluments violations when you see country after country seeking to specifically stay at Trump properties in order to stay in his good graces.  There's the treason angle of giving aid and comfort to adversaries with his constant kowtowing to Russia.  For those who want to say we're not at war, then I'd suggest they look up cyber war and how Russia has been attacking us for years upon years.  Recently, Trump has even tried to strong arm Ukraine by withholding finances to get them to investigate Joe Biden.  Rudy Giuliani admitted as much about his recent trip to Ukraine.
As we can see, there is no superhero in tights coming to save us.  We must save ourselves, and the way to do that is by the ballot.  Republicans know this, and this is why we see constant shenanigans involving voting access.  They're doing everything they can do to stay in power, even to the point of trampling on the constitutionally protected rights of others by keeping them from voting.
I don't generally play sides in politics, but I see 2020 as a defining point.  We either stick with people who will lie to you and tell you the sky is green and grass is blue, or we vote them out.  Personally, I'm tired of the lies and the stuff that goes with it.  Make sure you have your registration and IDs ready to vote these liars out.  I know I won't let my vote get redrawn by a sharpie.